NoisePAD™ is a new class of 4-channel real-time analyzer for noise & vibration. This combination of a robust industrial 8" Tablet and a DSP-based analyzer meets the standard MIL 810.

All connectors are protected against water and dust with rubber protection cups. The NoisePAD allows you to work practically everywhere - in the office as well as outdoor with 12 h autonomy with onboard 4G, GPS and WiFi.
NoisePAD™ is especially well suited for:
Occupational safety and environmental protection
Engineering services
Quality assurance
Research and development
Sound level measurements
Frequency analysis
Signal recording
Human vibration measurements
Pass-by noise measurements
Machinery vibration measurements
Modal analysis
Order analysis
Structural analysis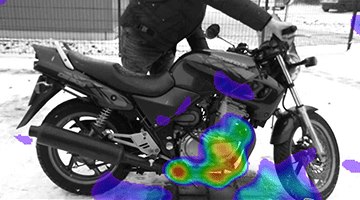 Sound source localization is made very easy with acoustic cameras. Acoustic cameras are using Beamforming-methods for localization. The results are presented as a colored acoustic picture or acoustic movie and are easy to interpret for everybody.
With this powerful acoustic tool it is possible to make acoustic optimization not just for sound design and NVH but also for failure diagnosis e.g. gear or leakage detection on engines. Futhermore the acoustic camera is an important tool for noise reduction e.g. machine covers or buildings.
Calculations compliant with CNOSSOS-EU with national regulations for Germany and Austria
Automatic check and adjustment of the configuration of calculations for selected standards
Saving of the partial levels for each variant in the CadnaA-file
Locate any intersection of contour lines automatically (Option X required)
CadnaA 2020 MR1 includes a number of bug fixes (check release notes for details)